Viktor
Viktor is a multi-purpose rotary tiller capable of a variety of tillage applications. It can be used for deep tillage in dryland cultivation ranging from medium to heavy soils. With the provision of hydraulic and mechanically adjustable rollers, different speeds, blades and drive shatis it emerges victorious in any situation.
Multi Speed Gear Box
Adjustable lower hitch brackets
L type Blades
Gear Driven Side Transmission in oil bath
CE Guards for European Markets
Adjustable skids made of ABREX
Rear Board Springs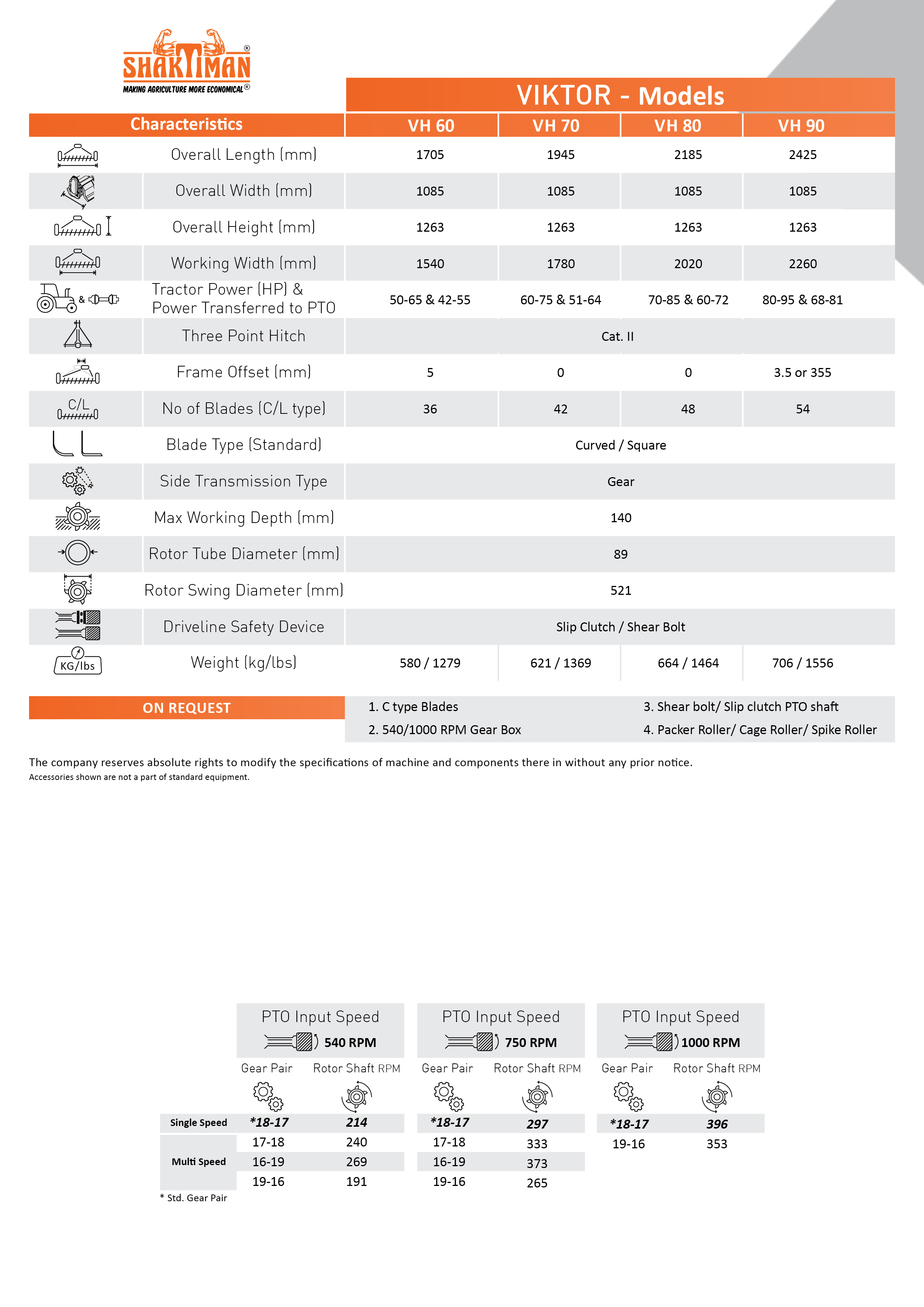 * The Company reserves absolute rights to modify the specifications of machine and components therein without any prior notice.