SPFM
SPFM is a professional Pick up Flail Mower donning twin rotors. Front rotor ensures every straw to be picked up and shredded finely in the chamber. Best suited for shredding Olive and Orchard branches, vineyards and forestry. It comes with options of Fixed and Pivot wheels for better operations.
Cat. 1 and 2 hitch
5 mm thick hull and 10 mm thick side plates
CE safety devices
XPB Type Trapezoidal side transmission belts with belts tensioner
Central gearbox for @540 rpm
Pick-up rotor with side chain transmission and chain tensioner
Side shaft with slip clutch
Rear discharge grille
Toothed hammers
Rear leveller wheels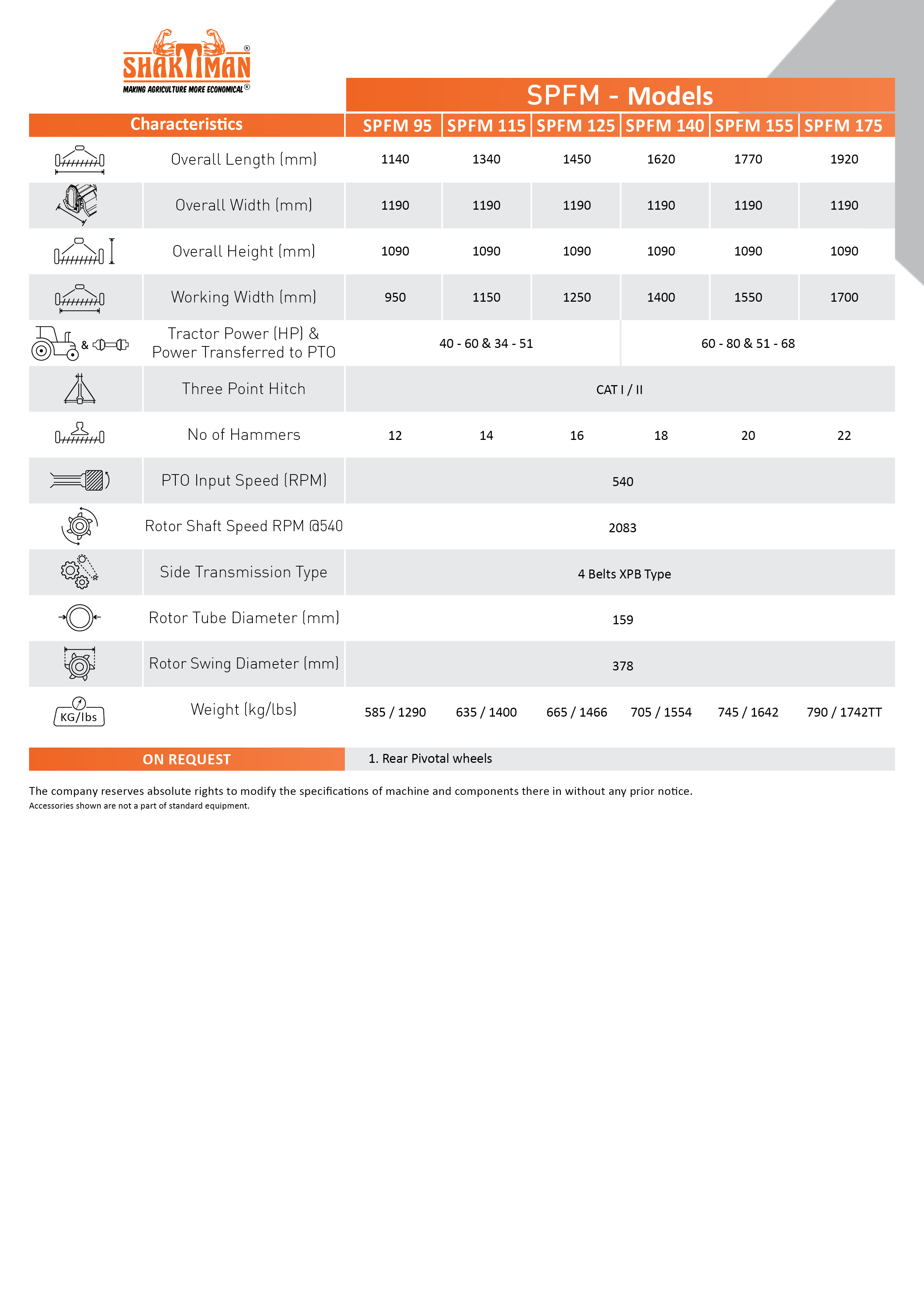 * The Company reserves absolute rights to modify the specifications of machine and components therein without any prior notice.