SDFM
The SDFM is designed specifically for cutting grass and for shredding fibrous and wood stalks, corn and branches up to a diameter of 8 cm and discharging the shredded residues back to the soil from both sides of the machine. It is a perfect implement for vineyards. It can also double up as a simple flail mower by replacing the discharge unit with a shutter.
Double shielded box frame
Manuall setting of the belts tension
Central gearbox with free wheel clutch @540 rpm
Adjustable rear roller
3 V-belts BX Type side transmission
Side skids of ABREX
Three Point Hitch Cat-1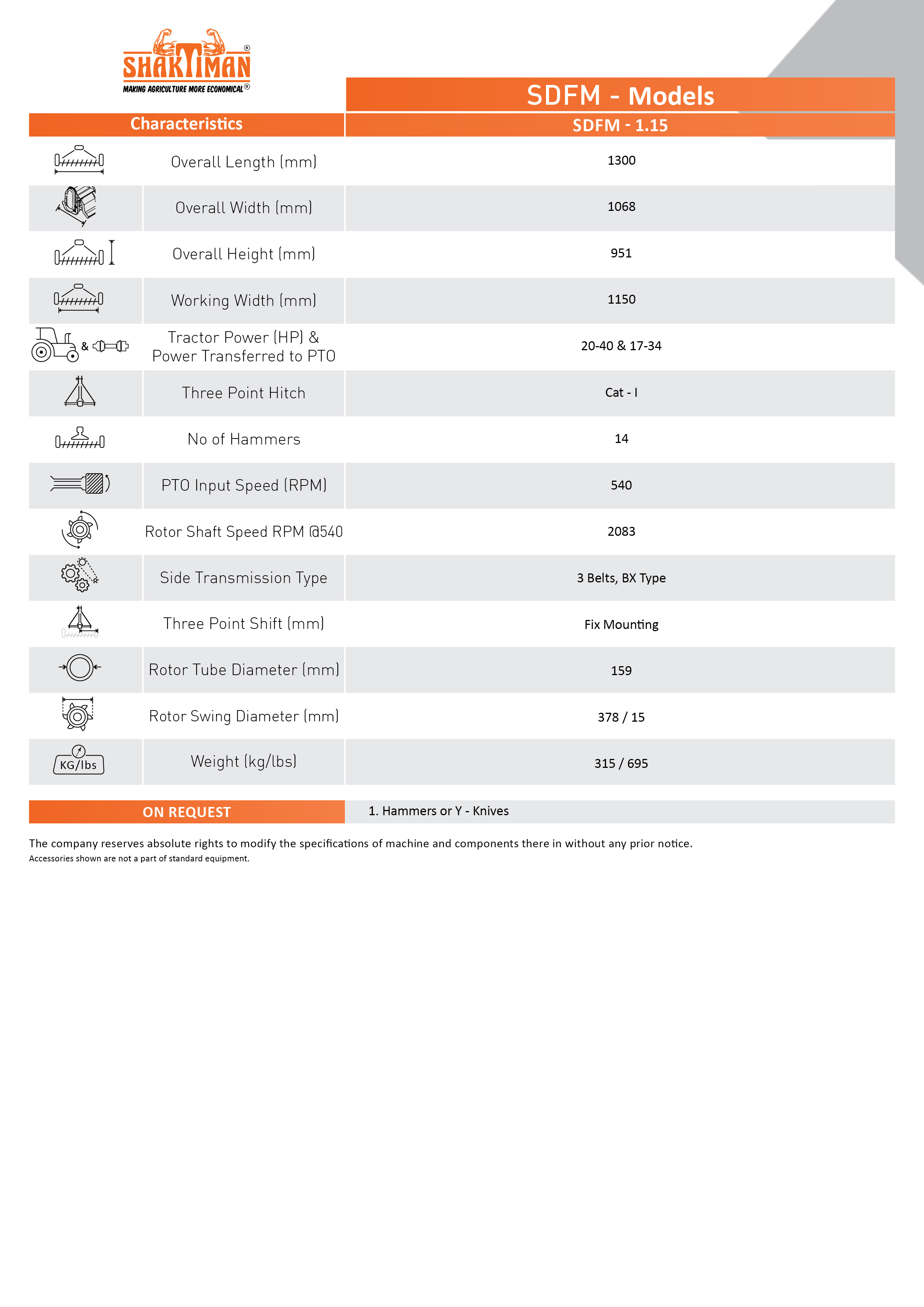 * The Company reserves absolute rights to modify the specifications of machine and components therein without any prior notice.