Rotary Slasher
SRS is a sturdy implement for slashing pasture toppings, rough-tough shrubs and cutting tall weed plants/grass upto 25 mm. It comes in handy for maintaining grasslands, road verges and lawns with finest shredding.
SRS rotary slasher with chains
540 rpm gearbox
Cat. 2 hitch
Cutting done by three 10 mm thick chains
Cutting height from 25 mm to 150 mm
Frontal and rear protective rubber flaps
Frame thickness 4 mm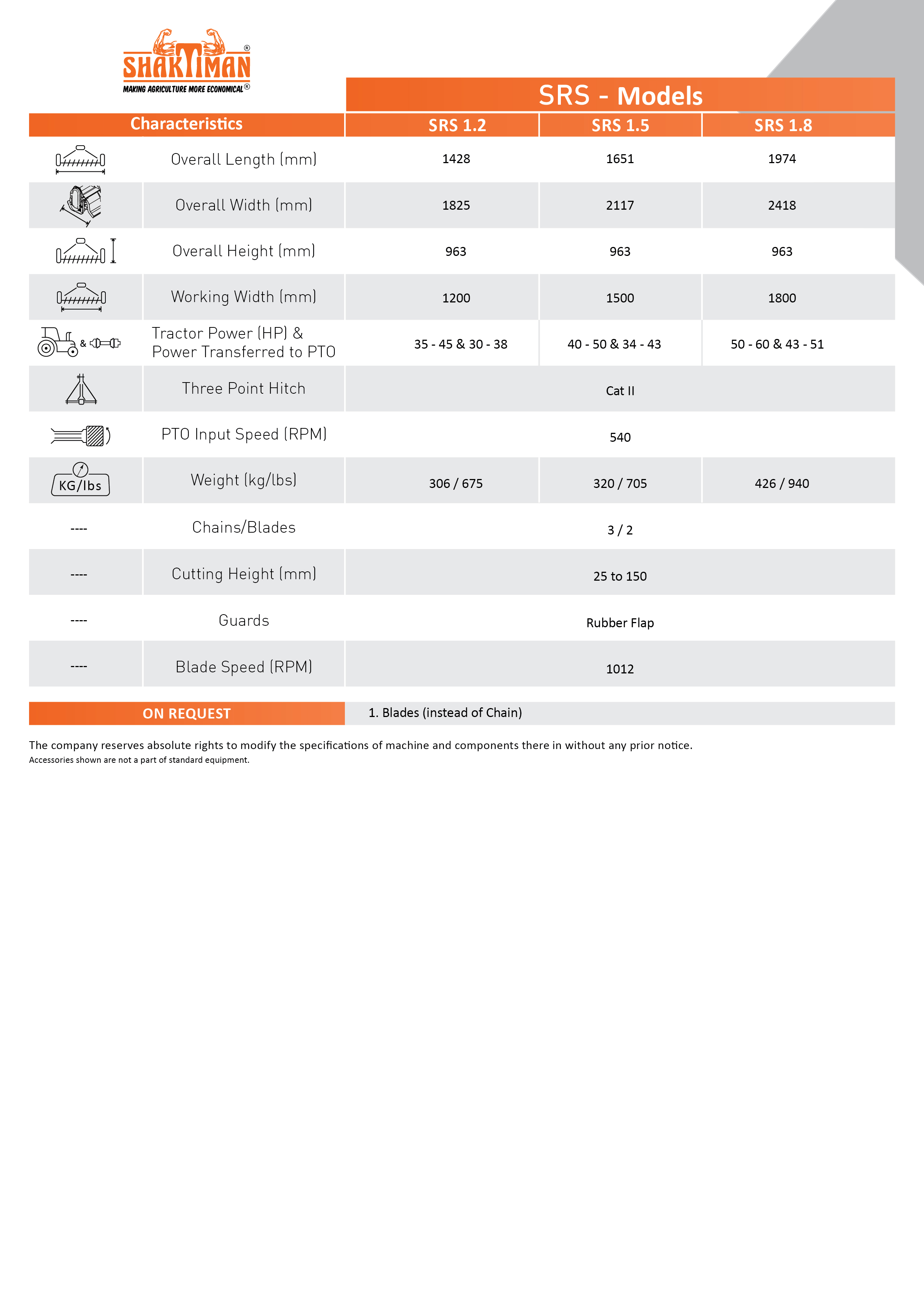 * The Company reserves absolute rights to modify the specifications of machine and components therein without any prior notice.