Power Harrow Folding
The MP250 power harrow range is specific for tractors with category 3 hitch from 160 HP to 250 HP and has a 5 and 6 m working widths. It is available with packer roller, cage roller and spike roller. It is designed for heavy duty soil bed prepara􀆟ons in very wide areas.
Multi Speed Gear Box with 540, 750 & 1000 rpm
Blades (Thickness 12 mm, Length 300 mm)
Central PTO shaft series 10 with bolt torque limiter, side pto shaft sseries 8 with automatic limiter
Rear adjustable levelling bar
CE safety guards for EU markets
Central Track eradicator
Adjustable Side Plates
Adjustable lower hitching brackets
Three point hitch Cat II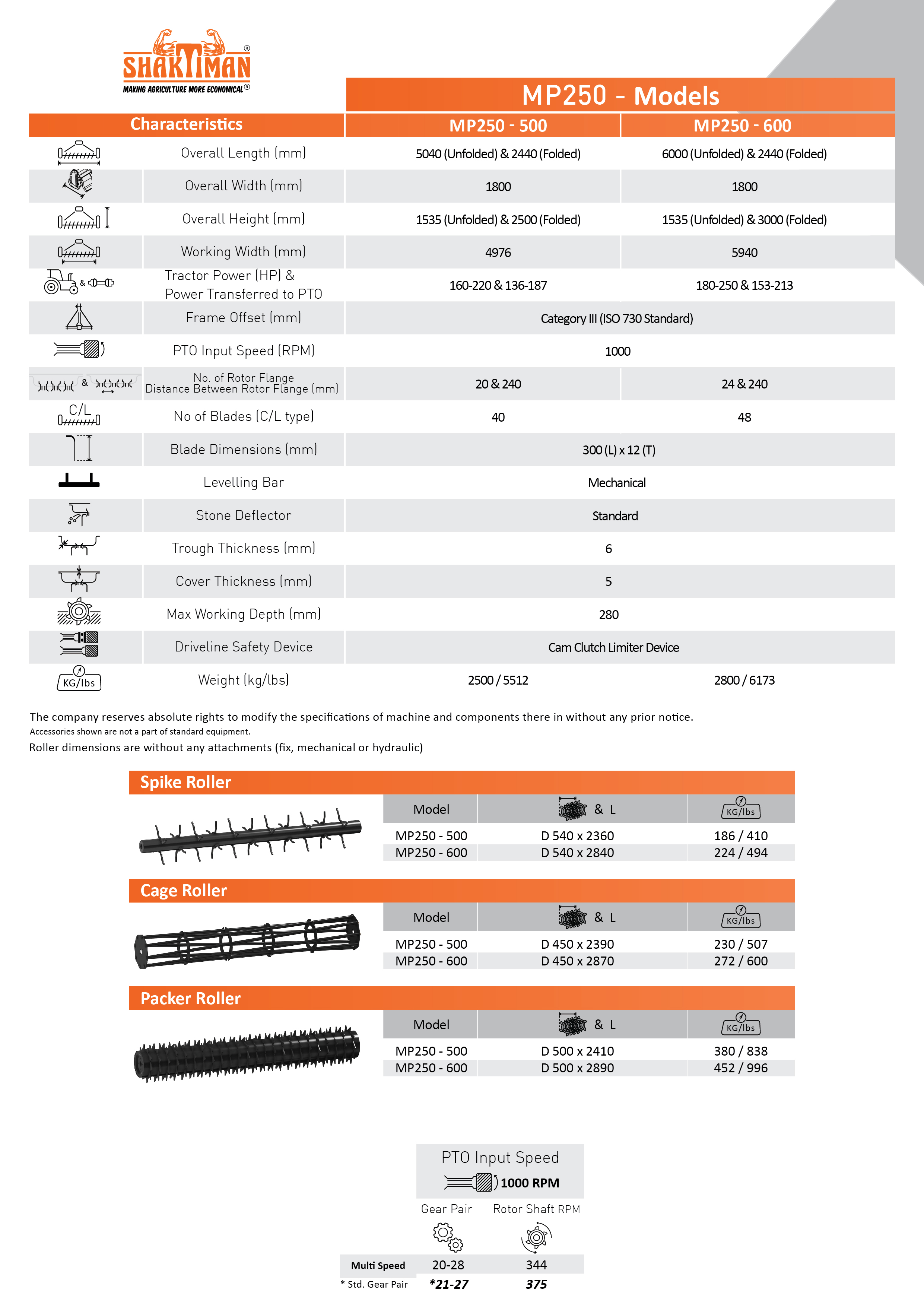 * The Company reserves absolute rights to modify the specifications of machine and components therein without any prior notice.