Rotary Mulcher
SRM is a specially designed Flail Mower, keeping in mind the mulching requirements of Sugarcane farmers. Its raised deck allows to easy shredding and mulching the farm residue of almost all crops. It is available in Fixed as well as Hydraulic variants.
Three point hitch, Cat. 1-2
Double shielded box frame
External se􀆫ng of the belts
Central gearbox with free wheel clutch @540 rpm
Adjustable rear roller
4 V-belts BX Type side transmission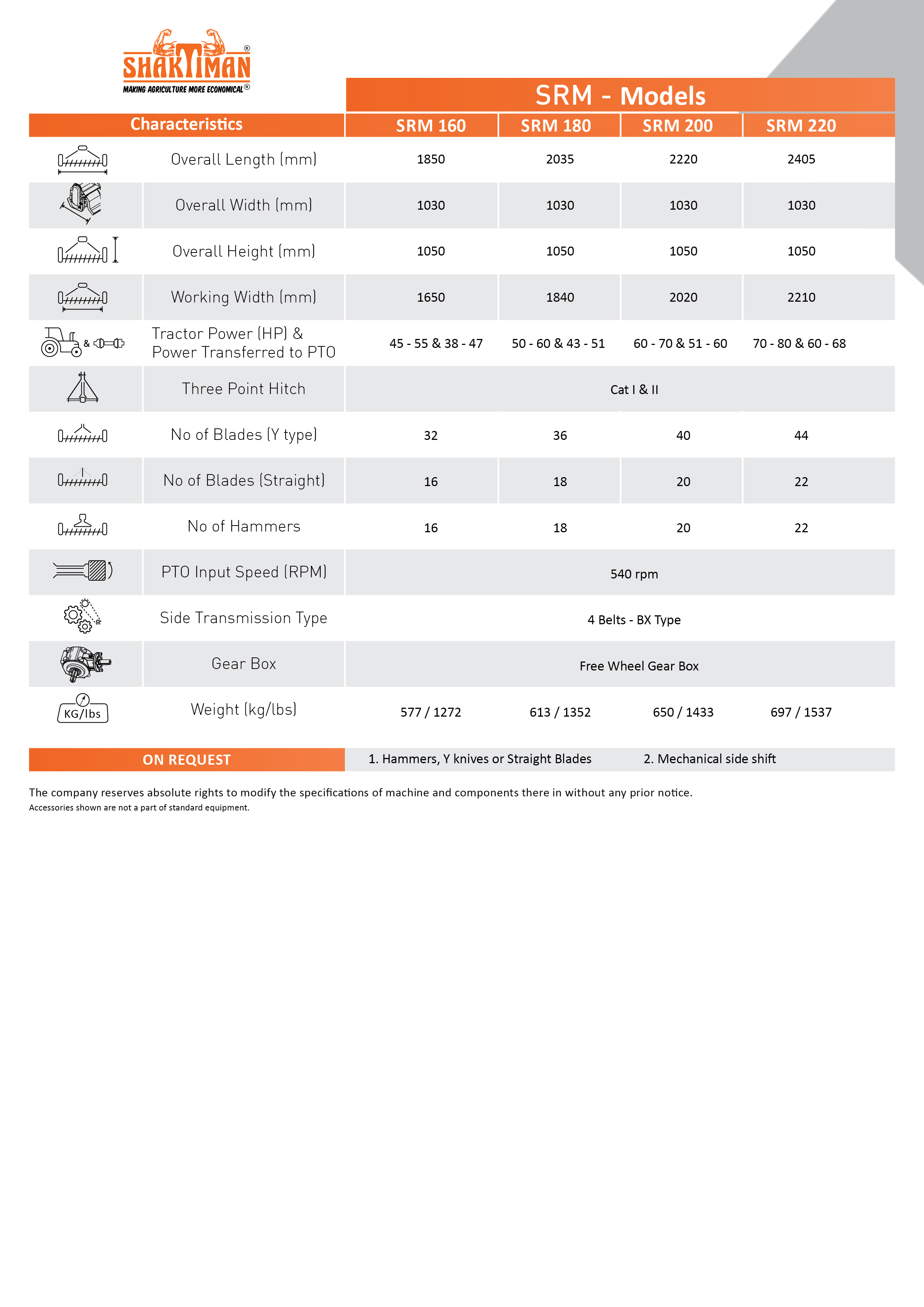 * The Company reserves absolute rights to modify the specifications of machine and components therein without any prior notice.