Fighter
The genesis of the design of Fighter is the need of a tough tiller with a light structure. Fighter is designed for tillage in Rice fields, and its light structure imparts minimum load on tractor to avoid sinking of tiller/tractor.
Single Speed Gear Box
Powder Coated
C type Blades
Chain/Gear Driven
CE Guards for European Markets
Adjustable skids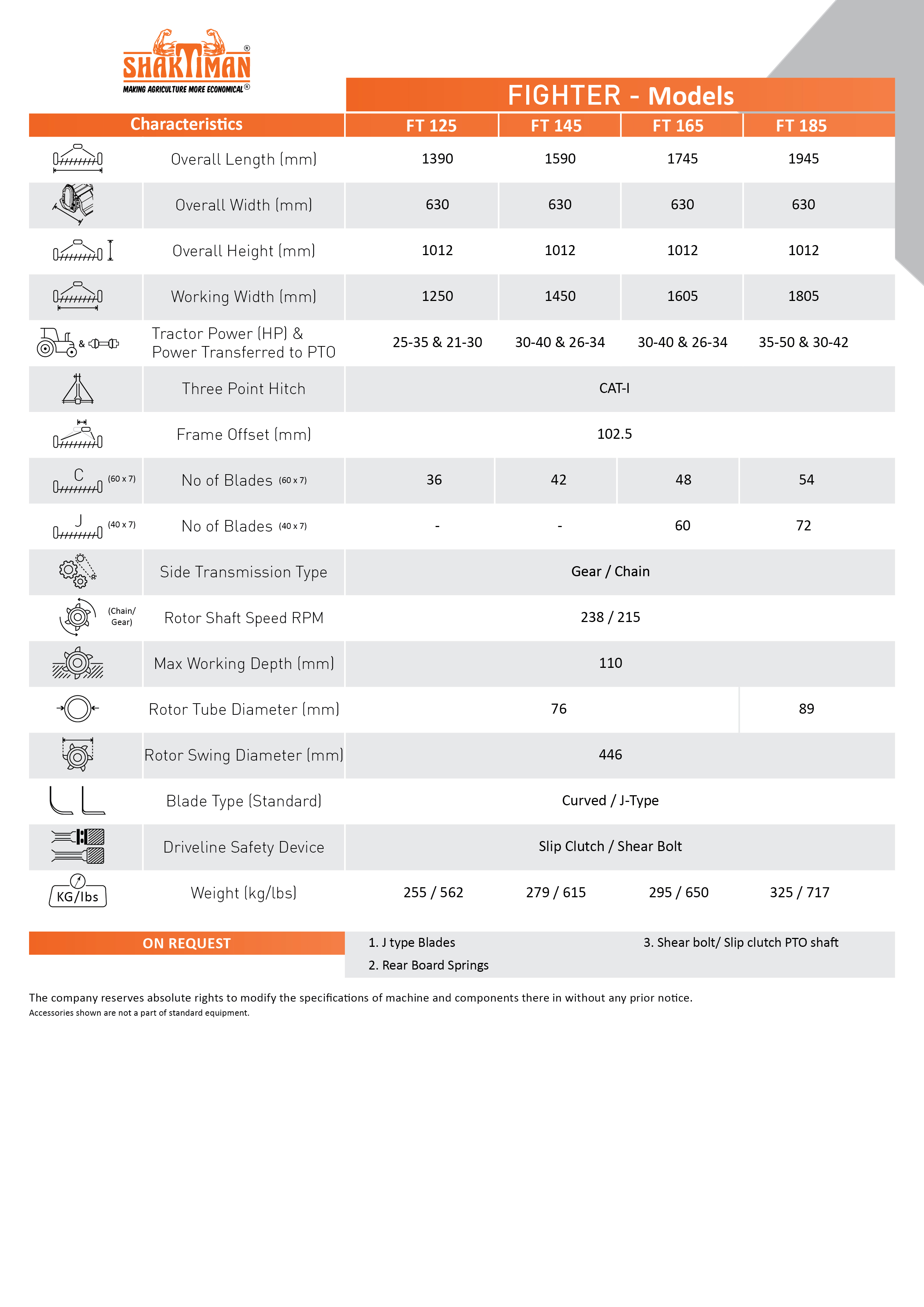 * The Company reserves absolute rights to modify the specifications of machine and components therein without any prior notice.