SFM
This light duty Flail Mower is suitable for tractors from 30 to 60 Hp range. It is available with Hammers as well as Knives. Options of rollers, rakes and standard cover along with Hydraulic & Mechanical shi􀅌 mechanism make it a complete solution for mowing needs of small farmers.
Electronically balanced rotors
Series -5 PTO shaft
Central gearbox with freewheel clutch @ 540 rpm
Adjustable rear roller
Rear rakes
CE safety devices
Adjustable side skids made of ABREX
CAT. 1, 2 universal 3-pt hitch
External setting of the belts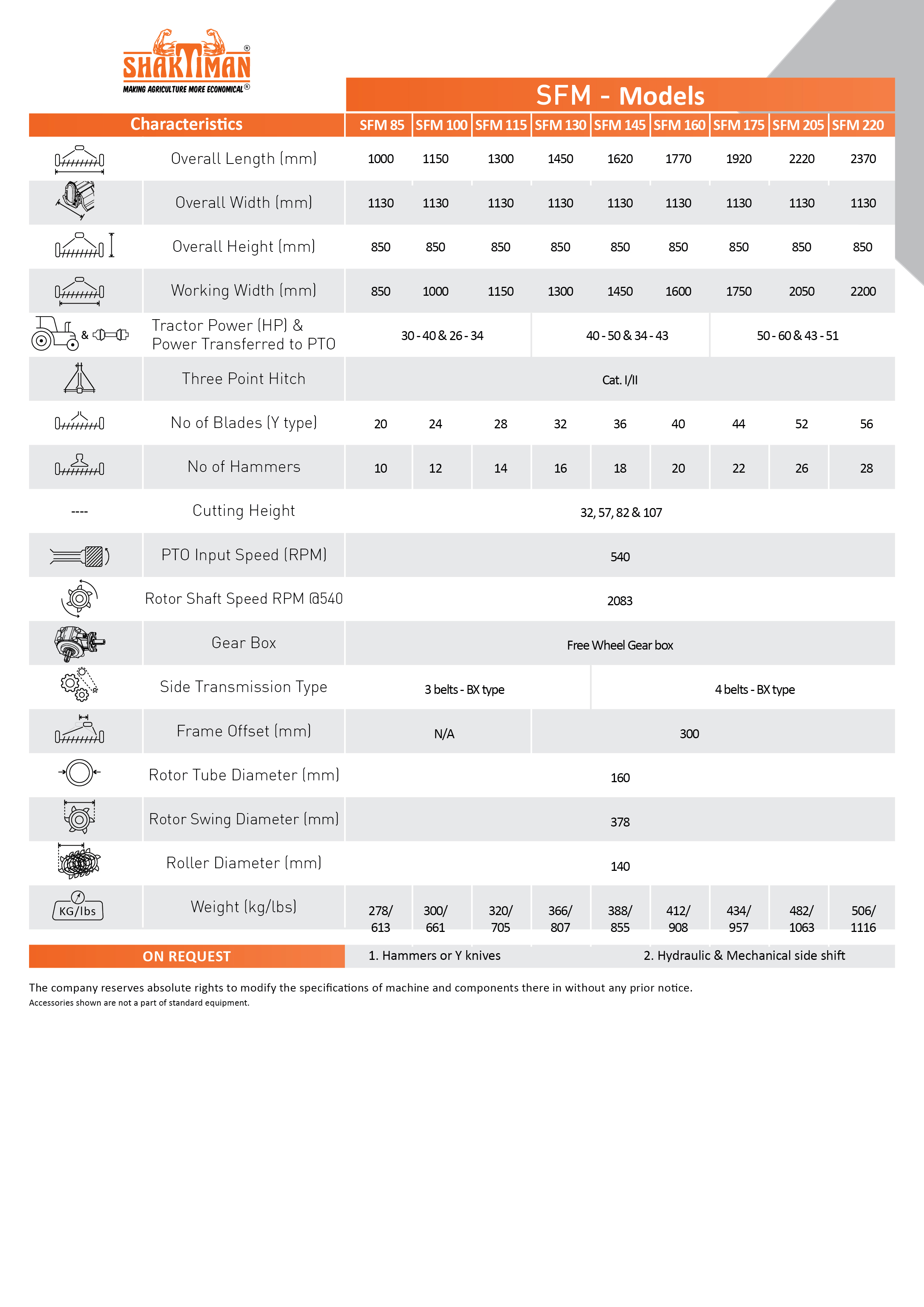 * The Company reserves absolute rights to modify the specifications of machine and components therein without any prior notice.