Jumbo Series
Jumbo is the heaviest among all the Shaktiman Rotary Tillers. it's a hugely built robust structure rendering cutting edge performance and efficiency on hard soils. With hydraulic and mechanically adjustable rollers, multi-speed options and different blade types, it ensures easy chopping of thick and well rooted crop residue. It covers large areas of land in less time and is hence well preferred by Professional farmers for prolonged heavy duty applications.
Multi Speed Gear Box
Floating Lower hitch brackets
L type Blades
Gear Driven Side Transmission in oil bath
CE Guards for European Markets
Adjustable skids made of ABREX
Rear Board Springs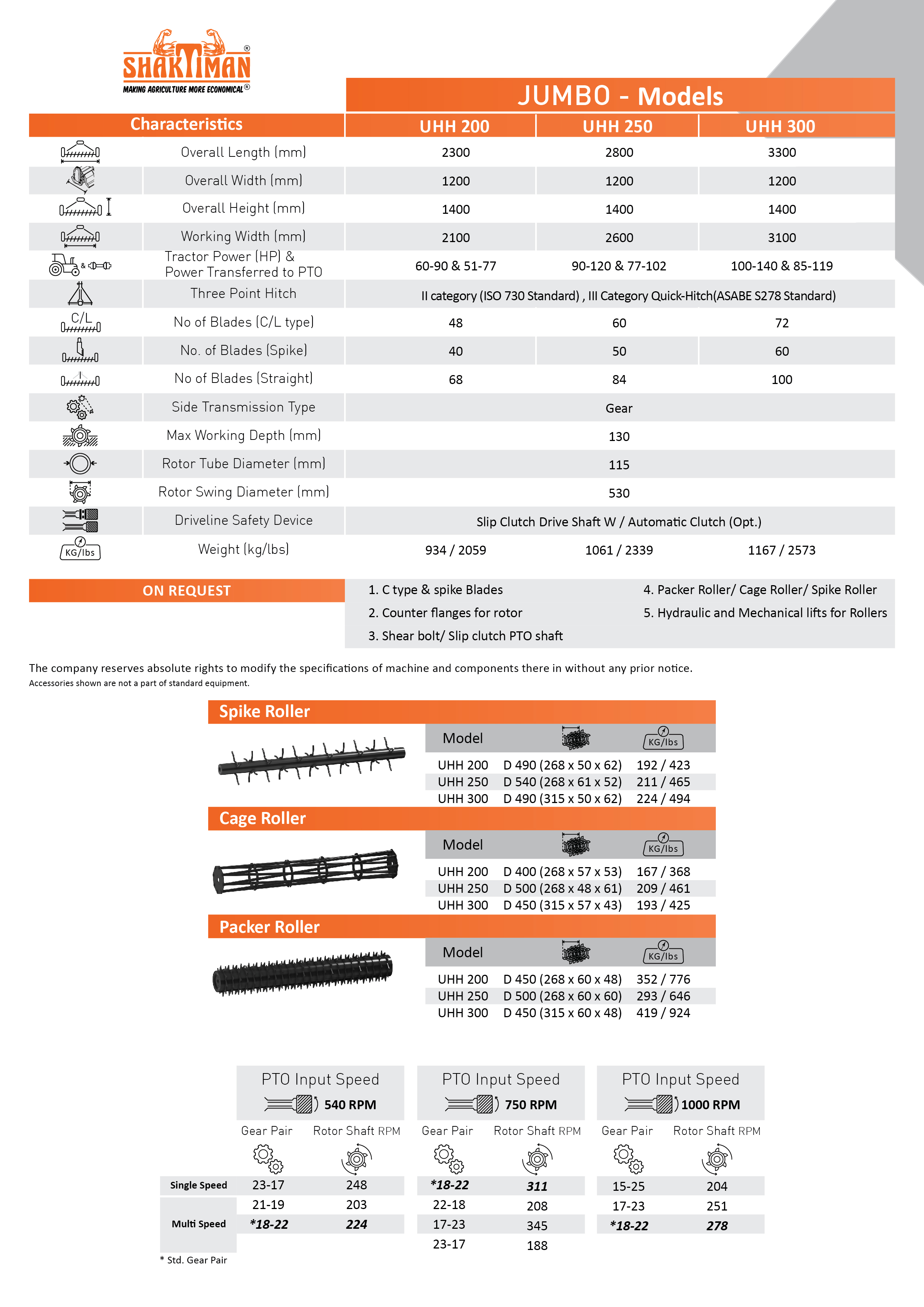 * The Company reserves absolute rights to modify the specifications of machine and components therein without any prior notice.