PTO Hay Rake SRHR 3.5
The Rotary Hay Rake is a proper machine meeting all the requirements of rapid and careful swathing. It meets the forage delicately without much of twisting/entangling thereby making subsequent harvesting (by a baler) easy. It works seamlessly on flat and hilly terrains. Its light yet sturdy construction ensure optimized harvesting by raking greater quantity of hay at once.
540 rpm gear box
Lemon tube arms
Spring steel finger 􀆟nes
Floating self aligning three point hitch
CE safety guards
Heavy duty material collecting guard
2 Pneumatic wheels
Foldable structure for easy transport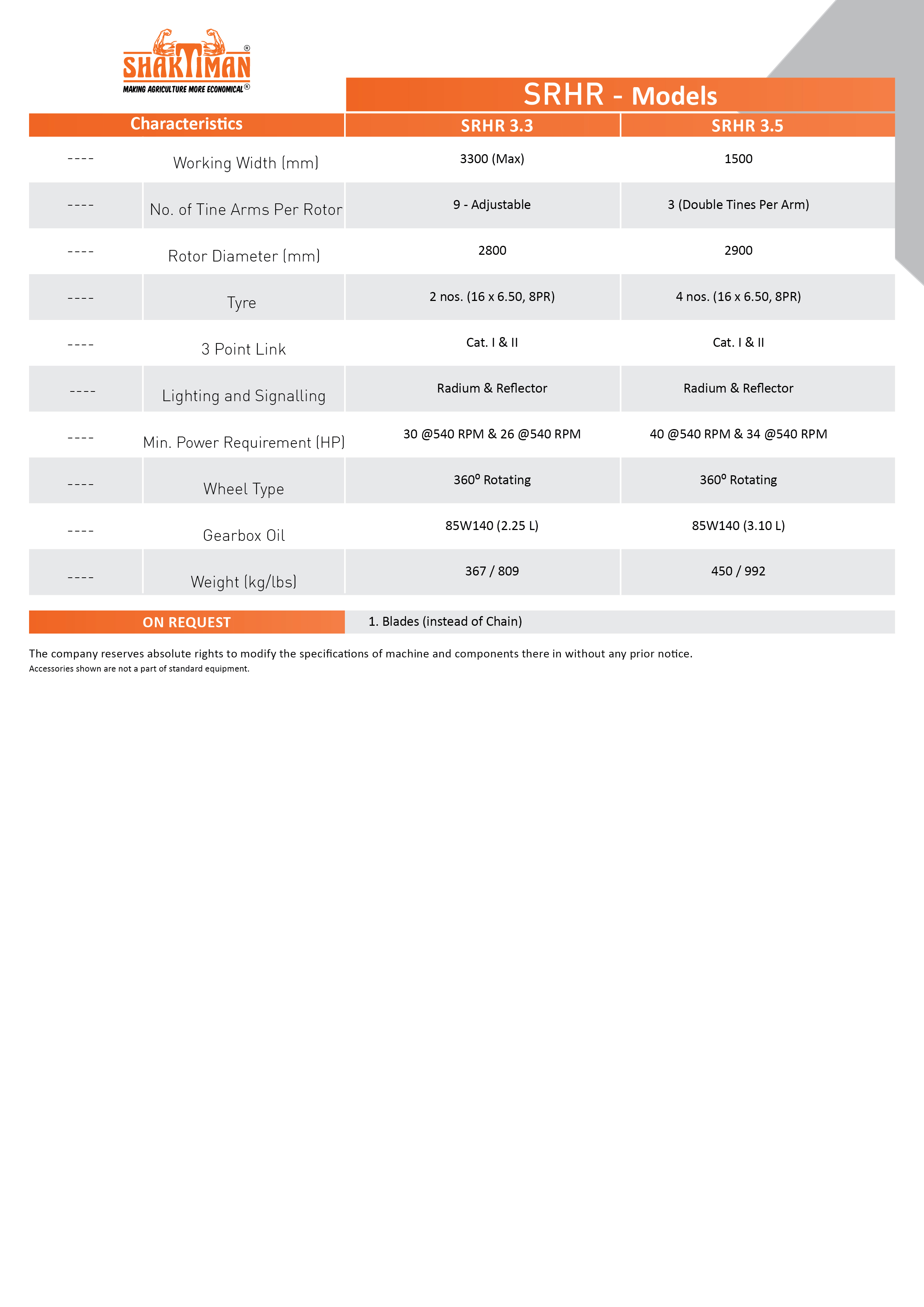 * The Company reserves absolute rights to modify the specifications of machine and components therein without any prior notice.