Square Fertilizer Broadcaster
It's a square tank machine suitable for spreading granular or crystalline fertilizer. Its unique spreading disc system ensures uniform spreading of fertilizer over greater distance. Precise, systematic and uniform spreading of fertilizer increases soil fertility.
540 rpm single speed Aluminum gear box
Powder coated steel frame
Three point hitch Cat II
Agitator
Spread adjusting lever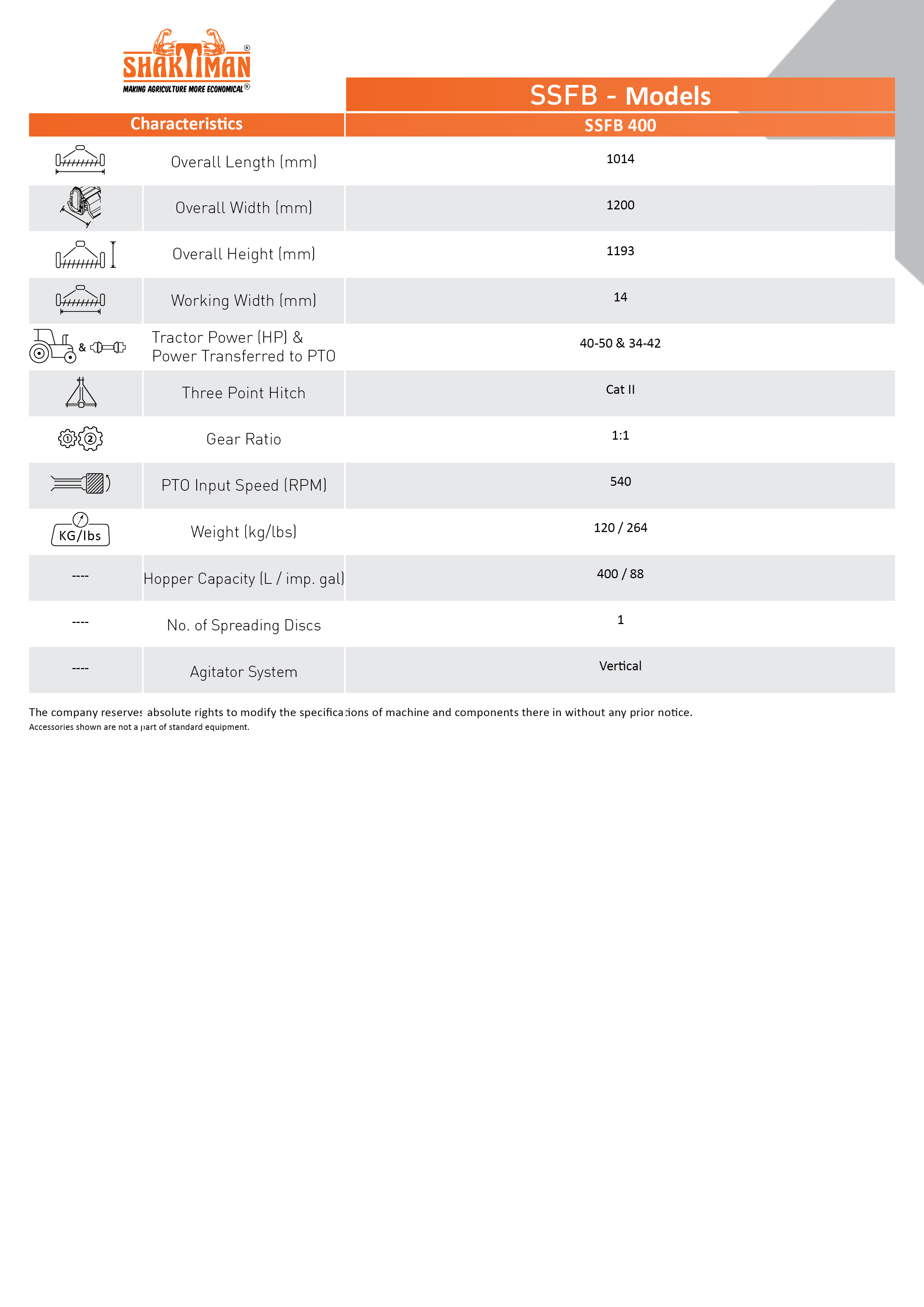 * The Company reserves absolute rights to modify the specifications of machine and components therein without any prior notice.