Compost Spreader
SHCS is a unique, economic and durable machine which increases soil fertility by uniform spreading of compost in large fields. It doesn't require manual help and hence labour cost is reduced. It can also spread gravel, sand, gypsum, saw dust, vermi compost and other granular material. Its operation can be hydraulic as well as mechanical with same efficiency.
Hydraulic motor driven rotor
Three point hitch Cat II
Working width of 1.5 & 1.8 m
Rubber guard to protect from lodging of stones
Hydraulic cylinders for door movement
Tractor pressure controlled spreading layer thickness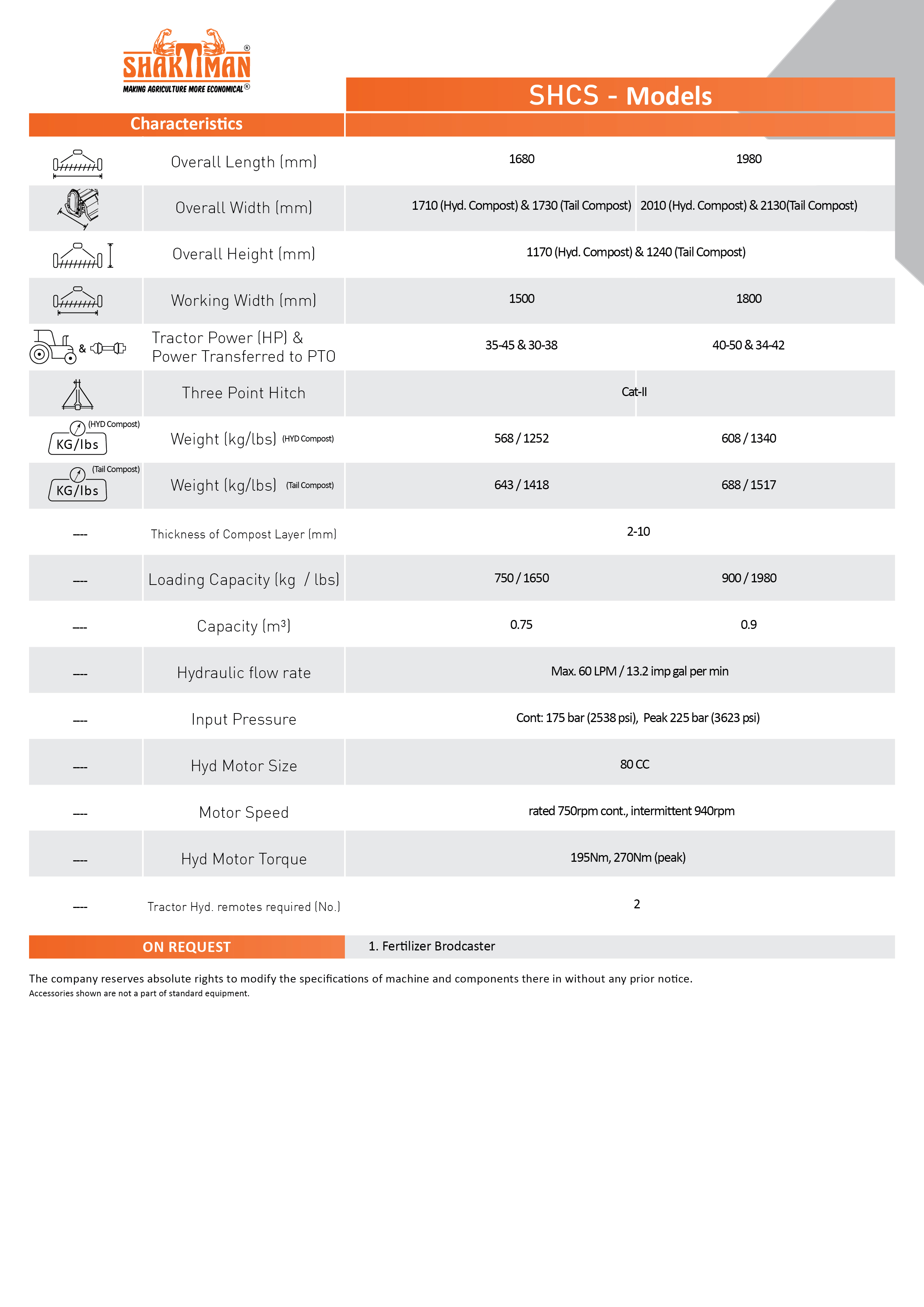 * The Company reserves absolute rights to modify the specifications of machine and components therein without any prior notice.