TMR Wagon
It is an all-in-one cutter, mixer, weigher and feeder exclusively designed for dairy industry. It is used professionally to mix animal feed and distribute fodder. It can adjust the revolutions of the auger to mix any quantity, high percentage of grasses, small amount of concentrates/licks. The outlet is controlled by a hydraulic lever to distribute the right quantity of fodder.
Heavy duty Planetary 40 hp Gear box
Mixing auger with cutter knives
Loading bin and a ladder
Electronic weighing scale
Hydraulic feeding gate
Pneumatic transport wheels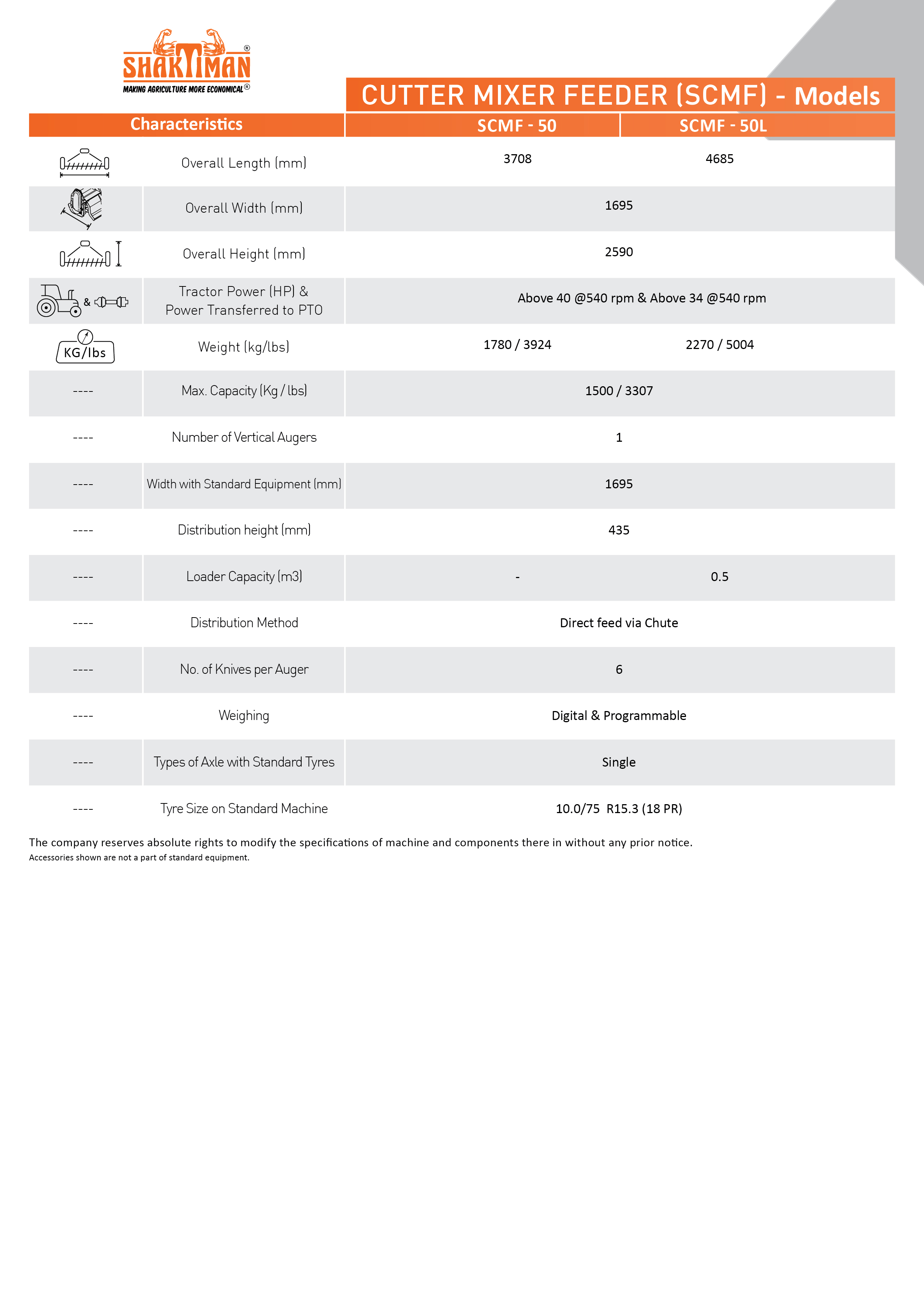 * The Company reserves absolute rights to modify the specifications of machine and components therein without any prior notice.