AFM
AFM is a Flail Mower with Hydraulic Arm to facilitate mowing of slopy grounds, sides of roads, farms and trenches. Its 150 degree maneuverability allows for it to be used in multiple areas and corners. From Municipalities to farmers to forest departments, all can use it with least of worries.
Double shielded box frame made of E450
Manuall setting of the belts tension
Central gearbox with free wheel clutch @540 rpm
Adjustable rear roller
4 V-belts BX Type side transmission
Side skids of ABREX
Powder coated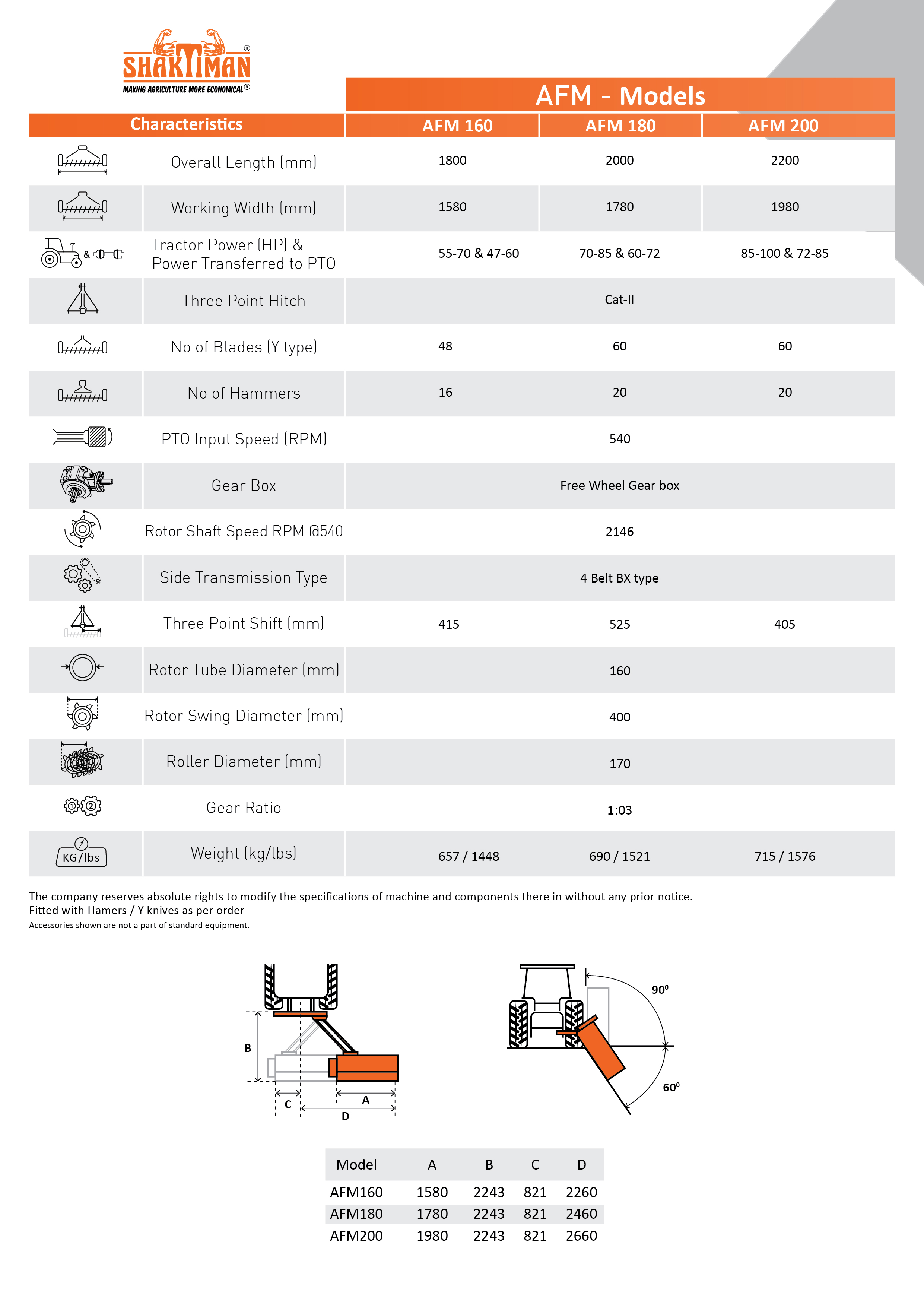 * The Company reserves absolute rights to modify the specifications of machine and components therein without any prior notice.