Square Baler 150
It is a compact machine designed to produce square bales to ensure hassle free storage and easy transportation. It uses a polypropylene twine or steel wire knot for heavy and dense bales. It's equipped with a digital counter to keep a count of the bales prepared. All this makes it efficient and more convenient to use. Generally, it's used to bale rice, wheat, sugarcane residues.
Heavy duty casting gear box
Wider pickup of 1.5m & 1.65m width
Low maintenance polypropyelene knotter
Adjustable transport position
Electronically balanced flywheel
Pneumatic side wheels
Solid wheel for pick up unit levelling
Bale counter
Rear head light and reflectors
Adjustable bale length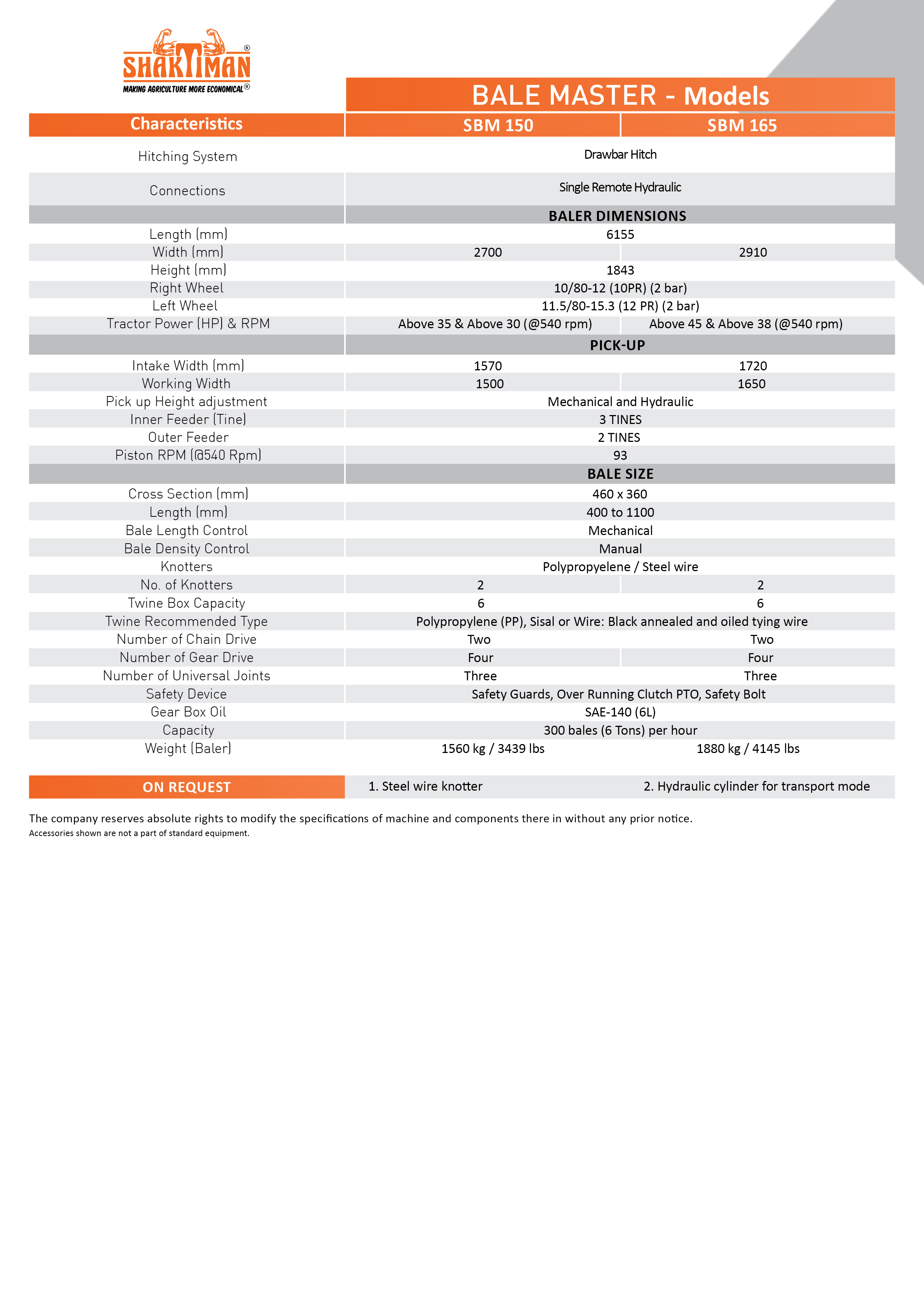 * The Company reserves absolute rights to modify the specifications of machine and components therein without any prior notice.