Light Power harrow
The SRPL power harrow range is specific for tractors with category 2 hitch from 50 HP to 80 HP and has a working width up to 2 meters. It is available with packer roller, cage roller and spike roller and is suitable for stony and demanding soils.
Single Speed Gear Box
Blades (Thickness 12 mm, Length 285 mm)
Rear adjustable levelling bar
CE safety guards for EU markets
Powder coated
Adjustable Side Plates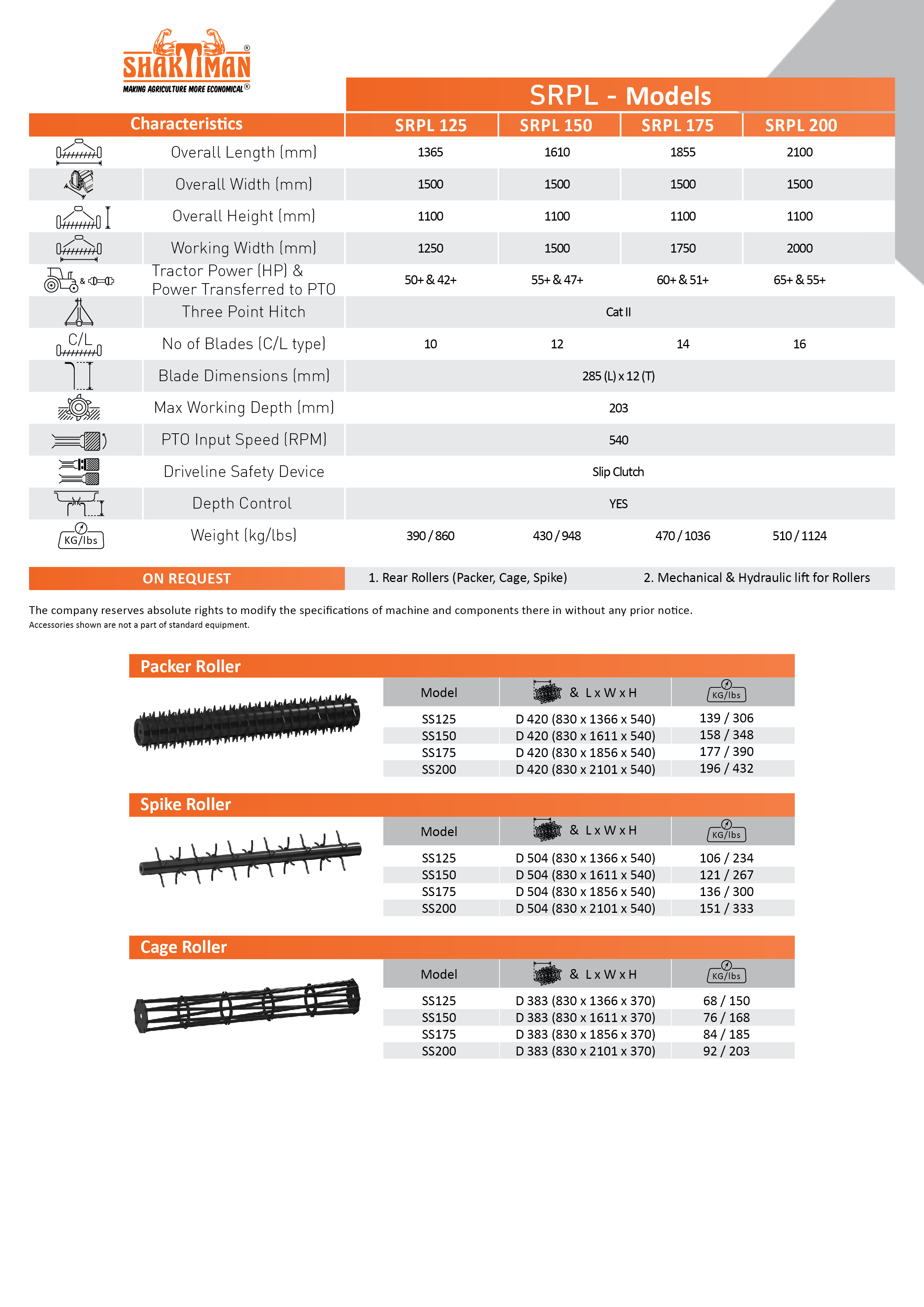 * The Company reserves absolute rights to modify the specifications of machine and components therein without any prior notice.