BPF Close Deck
BPF with a closed deck is also a Heavy Duty Flail Mower suitable for all mowing needs. It easily shreds grass and plant residue up to 8 cm thickness with ease. It is very sturdy yet requires very low maintenance.
Three point hitch, Cat. 2-3 Fixed
Double shielded box frame
Hydraulic movable rear door
External setting of the belts
Central gearbox with free wheel clutch @540 rpm
Adjustable rear roller
4 V-belts XPB Type side transmission
Rear rakes
Adjustable side skids of ABREX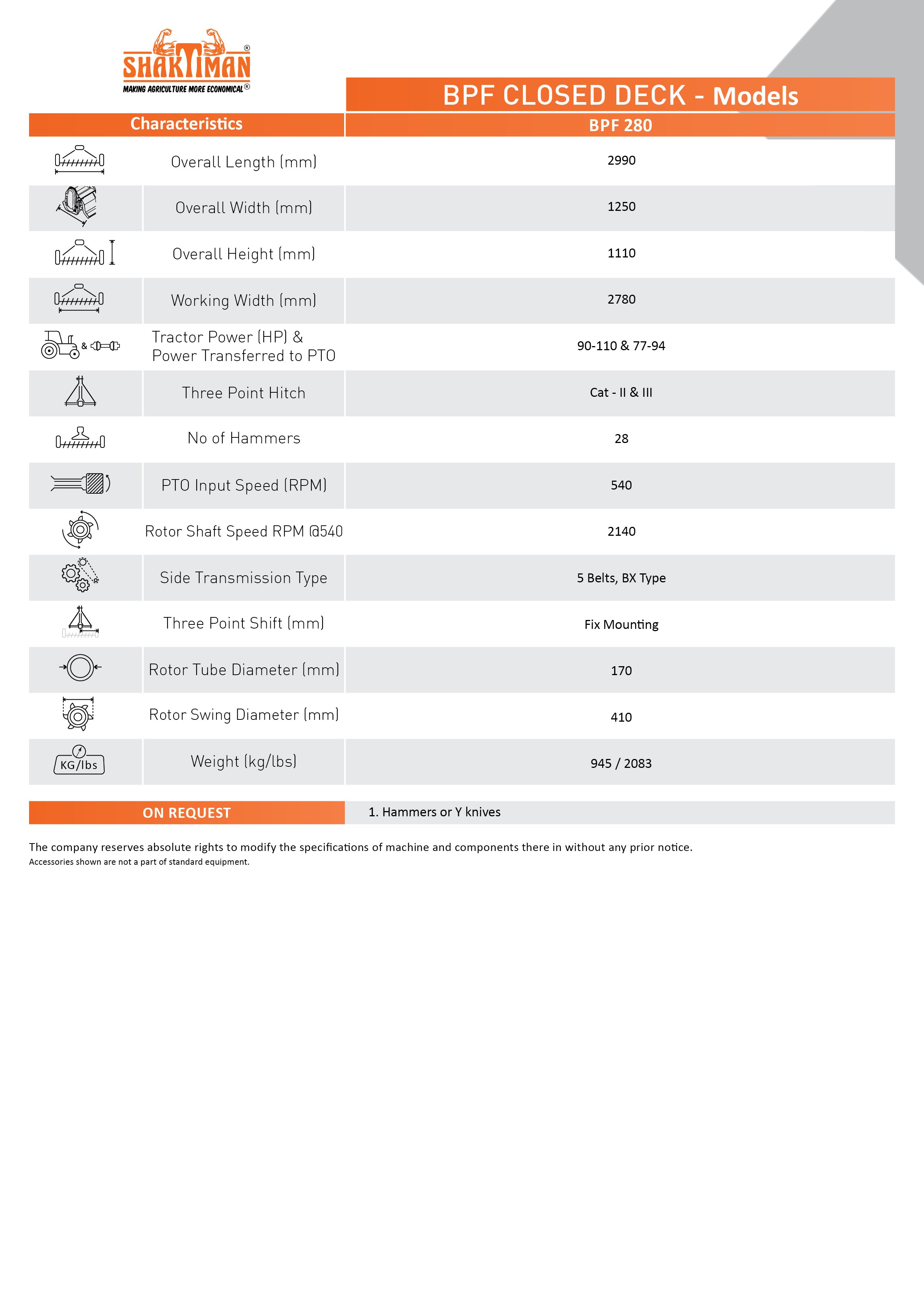 * The Company reserves absolute rights to modify the specifications of machine and components therein without any prior notice.