BVF
The heaviest of all, robust, yet sleek design of BVF allows Professional farmers to work at ease in the farms. Its electronically balanced rotor with heavy hammers can easily chop and shred anything that comes its way.
Three point hitch, Cat. 1-2 with Hydraulic side shift
Double shielded box frame
External setting of the belts
Central gearbox with free wheel clutch @540 rpm
Adjustable rear roller
5 V-belts SPB Type side transmission
Rear rakes
Adjustable side skids of ABREX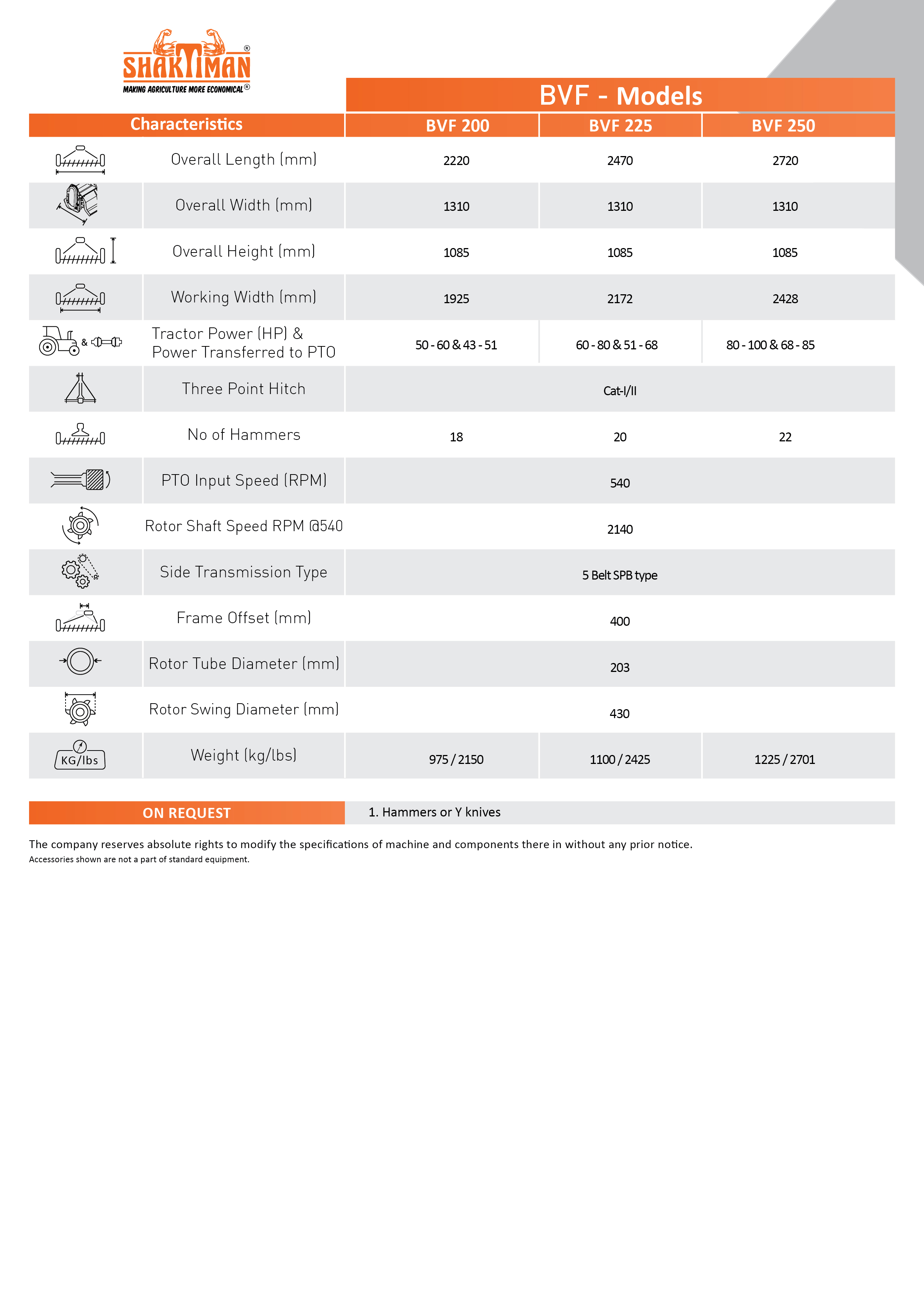 * The Company reserves absolute rights to modify the specifications of machine and components therein without any prior notice.