Atom
The Atom series comprises of versatle rotary tillers for compact tractors capable of inter cultivation and other orchard applications. Its ability to control weed growth further enhances its dry tillage efficiency. With its all-purpose utlity, it becomes a must have tiller in your kitty.
Multi Speed Gear Box
L type Blades
Gear Driven Side Transmission in oil bath
Powder Coated
Adjustable skids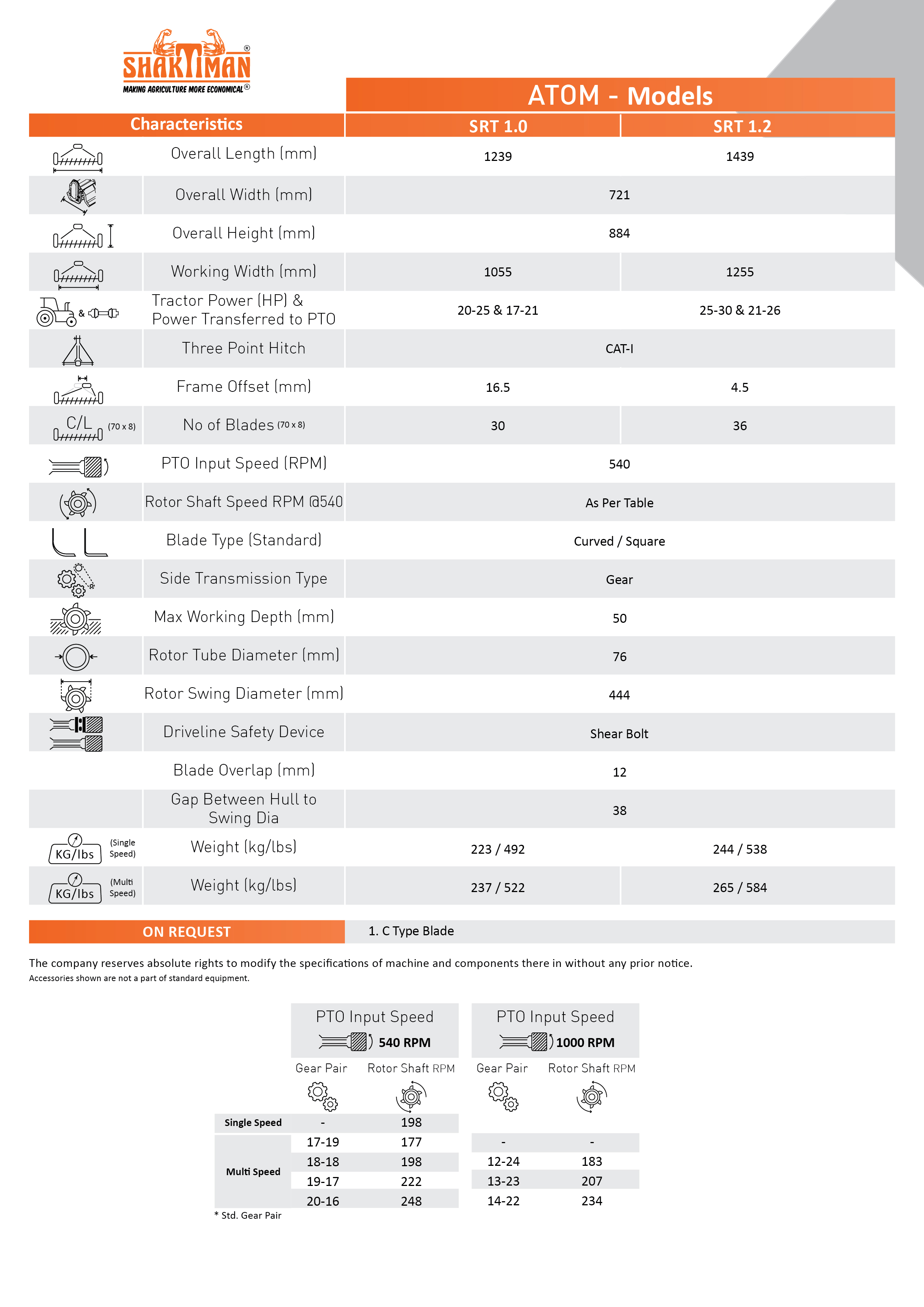 * The Company reserves absolute rights to modify the specifications of machine and components therein without any prior notice.