Mini Series
SHAKTIMAN offers a wide range of Rotary tillers to customer to select the right product for their tillage need depended on the type of soil, type of crop and depth required.
It is available in sizes from 0.9 to 3 meters working width. Choices are also available for single speed, multi speed, chain drive, gear drive and types of blades as per requirement
It's specially designed blade rotor reduces load on tractor as well as diesel consumption and avoids tyre slippage
Strong and sturdy design made for hassle free performance and better durability
In-house manufactured Boron steel blades provides long lasting performance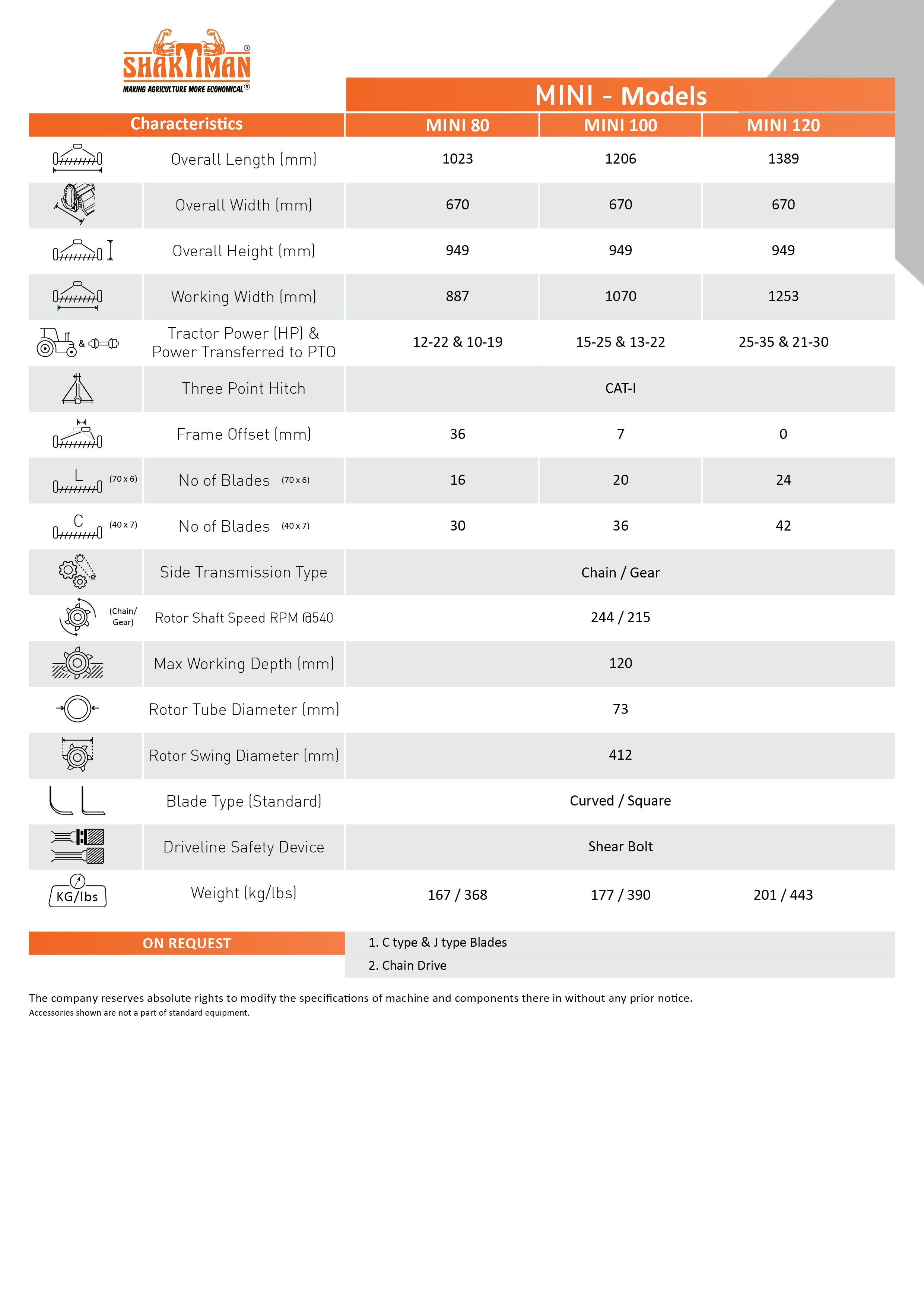 * The Company reserves absolute rights to modify the specifications of machine and components therein without any prior notice.