Semi Champion Plus
The Semi Champion Plus is a versatile rotary tiller suitable for all soil types. Equipped with latest technology and different speeds, blades and drive-shafts combinations, it's capable of best pulveriza􀆟on with an unmatched efficiency.
Multi Speed Gear Box
Adjustable lower hitch brackets
L type Blades
Gear Driven Side Transmission in oil bath
CE Guards for European Markets
Adjustable skids made of ABREX
Rear Board Springs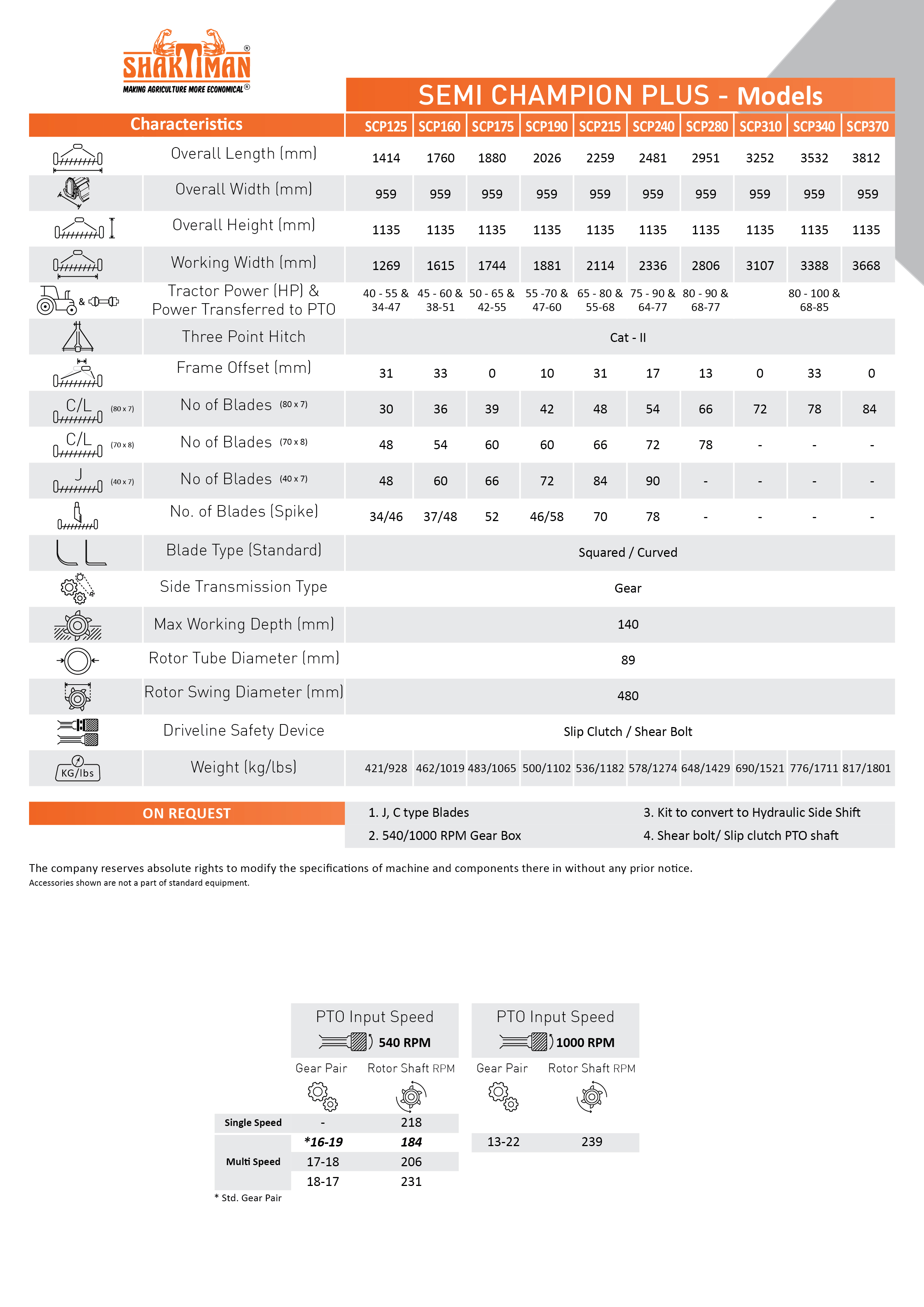 * The Company reserves absolute rights to modify the specifications of machine and components therein without any prior notice.