Grooming Mower
SGM is specifically designed for professional mowing of lawns and grass. It's provided with 4 swivel wheels that allow to follow the contour of the ground giving a precise and levelled cut even on rough terrains. It can be used in private lawns, parks, airports, hospitals, schools, highways, golf courses, etc.
Floating Three point Hitch Cat.-I
540 rpm casting Gear box
Hammers
Four solid wheels for levelling
SPB type Belts
Surface accessible greasing points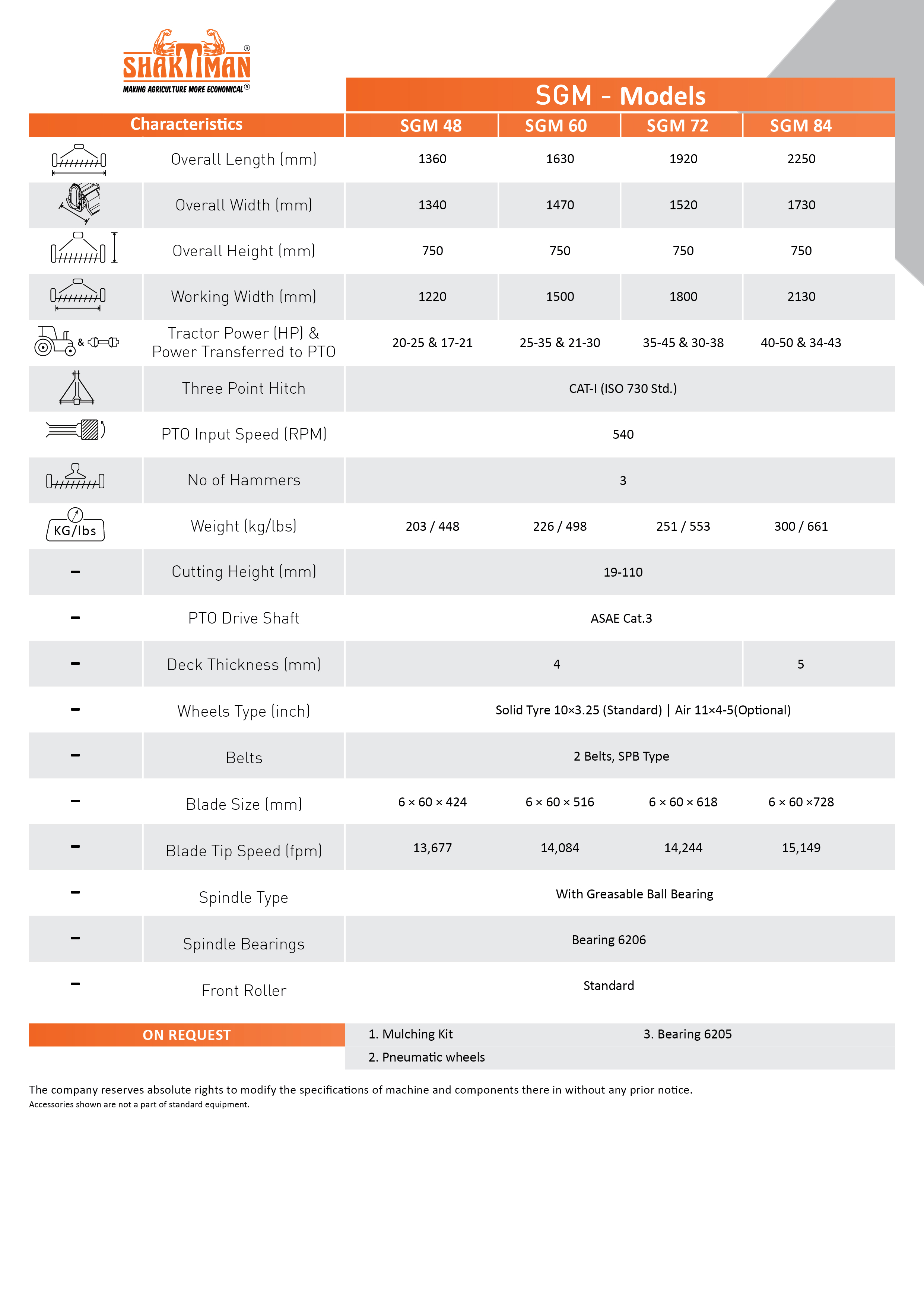 * The Company reserves absolute rights to modify the specifications of machine and components therein without any prior notice.