Self Propelled Platform
Shaktiman has developed India's first Self-Propelled Tree Maintenance Platorm with varied and multiple applications across different sectors. It provides fast and direct top access to a tree or any higher object. With storage buckets and power operated tools it is much more productive than traditional climbing. It is highly reliable and comes in handy in applications ranging from harvesting, tree pruning, tree canopy maintenance, washing, painting, cleaning, industrial/civil/electrical maintenance and street-light servicing.
Rugged Construction
Power Operated Tools
Hydraulically Driven
Extra Wide Tyres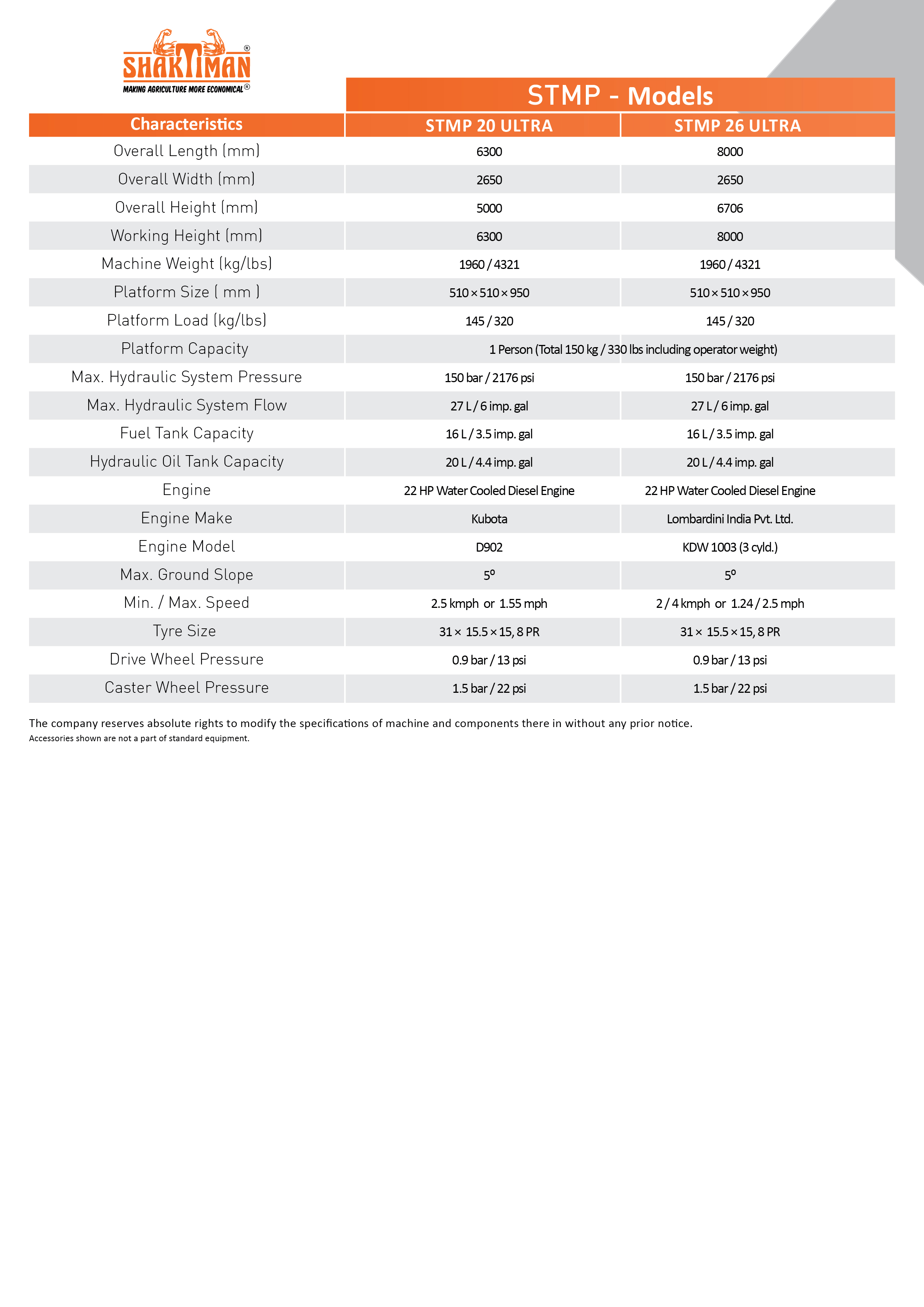 * The Company reserves absolute rights to modify the specifications of machine and components therein without any prior notice.